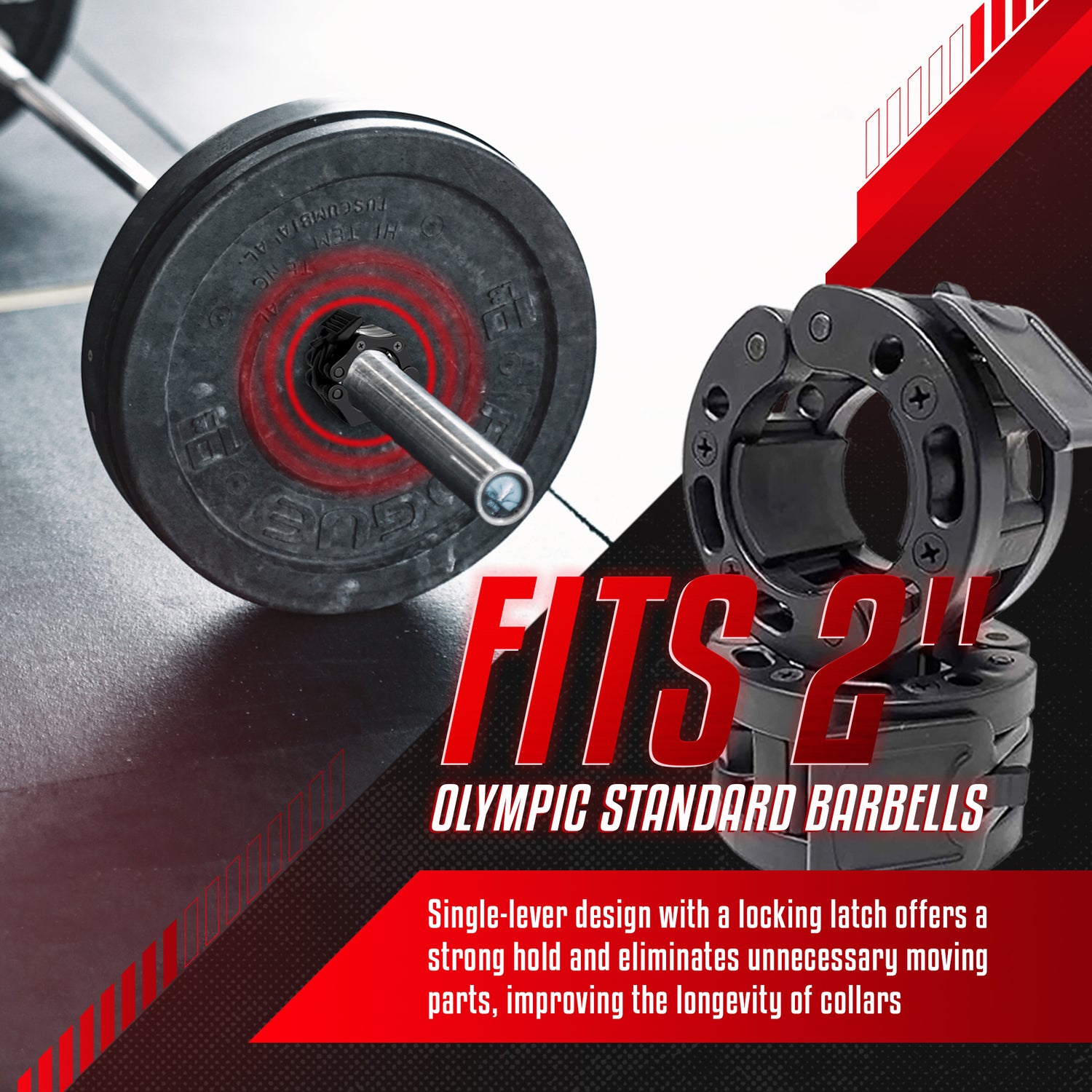 Engineered for Safety
As weightlifters, we have the desire to keep on challenging ourself without worrying your own safety. We designed our product to give you a safe and effective workout!
Find your collars
Collapsible content
Why Choose Clout Fitness Barbel Clamps?

We are an American-owned brand. We take pride in providing the highest quality standard in Gym Equipment. It doesn't get better than this!
Easy to Use

Single-lever design with a locking latch offers a strong hold and eliminates unnecessary moving parts, improving the longevity of collars.
Strong and Durable

Stands up to rigorous weight room activities without breaking or becoming damaged. Collars won't crack or warp under the pressure of heavy loads when the bar is dropped.
What's Included?

Our barbell clamps are sold in pairs and have a standard 2-inch diameter. These clamps will fit any olympic 2-inch barbell or Hex bar.